Nurture Shock: Chapter Two – The Lost Hour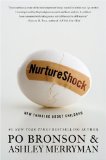 This is a great chapter chock full of information about sleep and how important it is to the developing brain. I agree with it all. But what affected me the most is the research about the teenage brain.
All kids are affected by sleep loss, but the teenage brain presents a special challenge. During puberty the biological clock does a "phrase shift" that keeps adolescents up later. No surprise here – all three of our kids are night owls. Made it challenging when we had to get up early the next morning, yet felt compelled to stay awake to be "present" for the kids. I didn't realize that adolescents produce melatonin on a different schedule than pre-adololescents and adults. When it gets dark outside our brains produce melatonin which makes us sleepy. But not the case for adolescents. Their brain doesn't release melatonin for another 90 minutes so they may go to bed early but lay awake unable to fall asleep. When their alarm clocks go off their brains are apparently still releasing melatonin which can cause them to fall back asleep or nod off in first period. So now I have a greater appreciation for my son's typical response to my question, "How was school?" His reply? "Not sure, I fell asleep in first period!"
I personally think the research is so compelling that all middle and high schools should shift their start times to accommodate the teenage brain. And driving to school half asleep is another good reason. A recent study in Texas showed a correlation between later start times and fewer accidents among teens. Our school district took the plunge several years ago and rolled back the start times for the middle school and high school to 8:45 am. Other school districts around the state and around the country have done the same. The authors highlight Edina, Minnesota, an affluent suburb of Minneapolis where they moved the start time from 7:25 to 8:30 am. SAT scores improved and overall the students reported higher levels of motivation and lower levels of depression. "In short, an hour more of sleep improved student's quality of life".
In a national study researchers at the University of Kentucky found that sleep decreases each year during high school. In their first year, 60% of kids got at least eight hours of sleep on average. But by the second year it was down to 30%. What's most interesting to me is that their moods were equally affected,  ". . . dropping below 8 hours doubled the rate of clinical-level depression."
While these numbers are stunning and should rock the foundation of every school board in the country, for various reasons change has been very slow – 85% of our public high schools start before 8:15 am, and 35% start before 7:30 am. This is a good time to mention

The Race to Nowhere: The Dark Side of America's Achievement Culture, a phenomenal grass roots effort that has sparked a national conversation about the 'pressures faced by American school children and their teachers in our achievement obsessed public and private education system and culture' (borrowed from their website).  The Race to Nowhere is a call to action asking all of us to question the status quo in education and whether we are on the best path to raising healthy young adults who will eventually become contributing citizens. Please check out their website and see the film when it comes to your community.
This chapter also highlights the little mentioned link between lack of sleep and obesity, a national epidemic among our children. It's not just fast food, lack of exercise and video games – it's sleep, too.
Next week – Chapter 3: Why White Parents Don't Talk About Race
This week's recipe:
I love chicken soup and currently I have two favorites: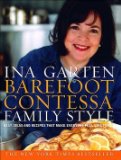 The Barefoot Contessa has a great one but her book is already on everyone's shelf. Greg Atkinson, a Pacific Northwest chef has possibly an even better recipe in his cook book West Coast Cooking. Enjoy!!
Organic Chicken Noodle Soup
Makes 6 servings.
2 tablespoons canola oil
1 medium organic onion, peeled and cut into small dice (about 1 1/2 cups)
1 large organic carrot, peeled and cut into small dice
1 medium stalk organic celery, cut into small dice
2 tablespoons flour
2 cloves garlic, finely chopped or grated on a Microplane grater (about 1 teaspoon)
1 1/2 teaspoons fresh thyme leaves, or 1/2 teaspoon dried
1/4 teaspoon freshly ground black pepper
1/8 teaspoon ground nutmeg
8 cups homemade chicken broth, or store-bought organic broth
1 pound organic free-range chicken breast meat, cooked and shredded into 1-inch pieces
2 cups (about 4 ounces) egg noodles
1/4 cup finely chopped fresh parsley
1 tablespoon kosher salt, or to taste
1. Heat the oil in a large stockpot and sauté the onion, carrot, and celery until soft and just beginning to color, about 5 minutes. Stir in the flour, garlic, thyme, pepper, and nutmeg and sauté for 1 minute longer.
2. Stir in the chicken broth and bring the soup to a boil. Cook until the vegetables are just tender, about 12 minutes.
3. Stir in the egg noodles and the cooked chicken meat, and cook until the noodles are tender, about 8 minutes. Just before serving, stir in the parsley and salt, to taste.