Less Facebook, More Guidelines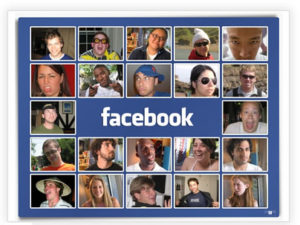 So now the American Academy of Pediatrics has issued social media guidelines. Today's headlines are all about 'Facebook Depression'. Here are two links to articles in USA Today and The Associated Press.
Parents, this is where you come in. Our children need more guidelines not more access. I just read a tweet by a dad who said his 13 year old daughter had 4500 texts last month. On average, that's 150 texts a day. That's a lot of time devoted to her telephone.
But this isn't about taking away their access. It's about mentoring our kids and helping them use this medium appropriately. How do you do that respectfully with teens? Conversation, conversation and more conversation. First of all remember that our children are digital natives and we are digital immigrants. This technology is second nature to our children. They can run rings around us.
Do you wish you knew more about their social media? Ask your child to show you how to set up a Facebook account or a Twitter page. They can teach you about their world and once you understand their world you can set boundaries.
Family meetings are the perfect forum for presenting your plan for managing their social media diet – be sure to leave plenty of room for negotiation and compromise. If the plan is going to work you have to have their buy in.
And don't forget – we model for our children. They watch us very carefully. So . . . be more present with your kids . . . and less with your laptop!!
And I strongly suggest you become an expert on teenage brain development – social media activity can lead to increased stress which can affect the emotional centers of the brain. For more information check out The Greater Good Science Center. It's hard to argue with science.
Having problems setting appropriate social media guidelines for your child? I'd be happy to help – 206-780-0104.